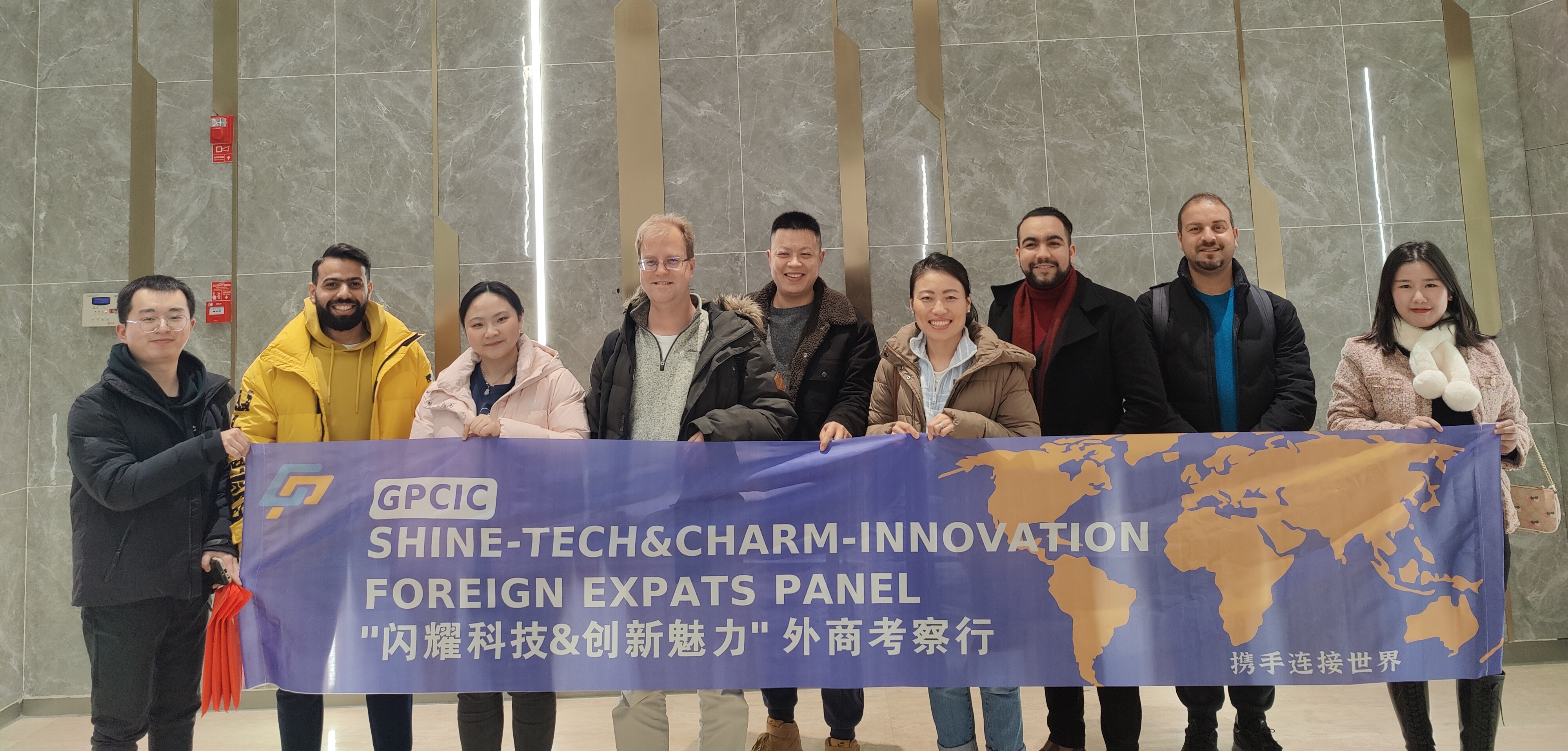 In the blink of an eye, 2021 has passed. We sincerely thank customers who have always cared about and supported GPCIC, and extend holiday greetings to all customers present. Chengdu, an international city, has always created a superior and perfect investment environment, a fair competitive market environment, and the most favorable policies for innovation and entrepreneurship for entrepreneurs and investors. GPCIC will also uphold the development style of Chengdu in the new year and further promote transnational development. Cooperation, cross-border integration, and leap-forward development, GPCIC hereby wishes everyone a Happy New Year and all the best!
Say goodbye to 2021 with frequent epidemics, and welcome 2022, which is full of healing and hope. On January 7, 2022, the "2022 Shining Science and Technology Innovation Charm Foreign Business Visit" exchange activity organized by the Greater Philadelphia (China) Investment Cooperation Organization was launched! Coinciding with the end of the year, in order to have close and face-to-face communication opportunities with foreign-funded enterprises, GPCIC strengthens confidence in cooperation with foreign-funded customers in the form of hot pot around the stove, strengthens communication, enhances mutual trust, and joins hands to develop a bright future for international construction.
The whole process adopts the offline communication mode, which brings together many excellent foreign-funded enterprises in Chengdu to exchange their entrepreneurial history and investment experience with each other. GPCIC actively promotes Chengdu venture capital information and answers entrepreneurial questions. Through negotiation and exchanges, foreign clients have a deeper understanding of Chengdu's history and culture, economic operations and the development of innovation and entrepreneurship, and expressed strong interest in Chengdu's investment environment. Make a modest contribution to the high-quality international development of Chengdu.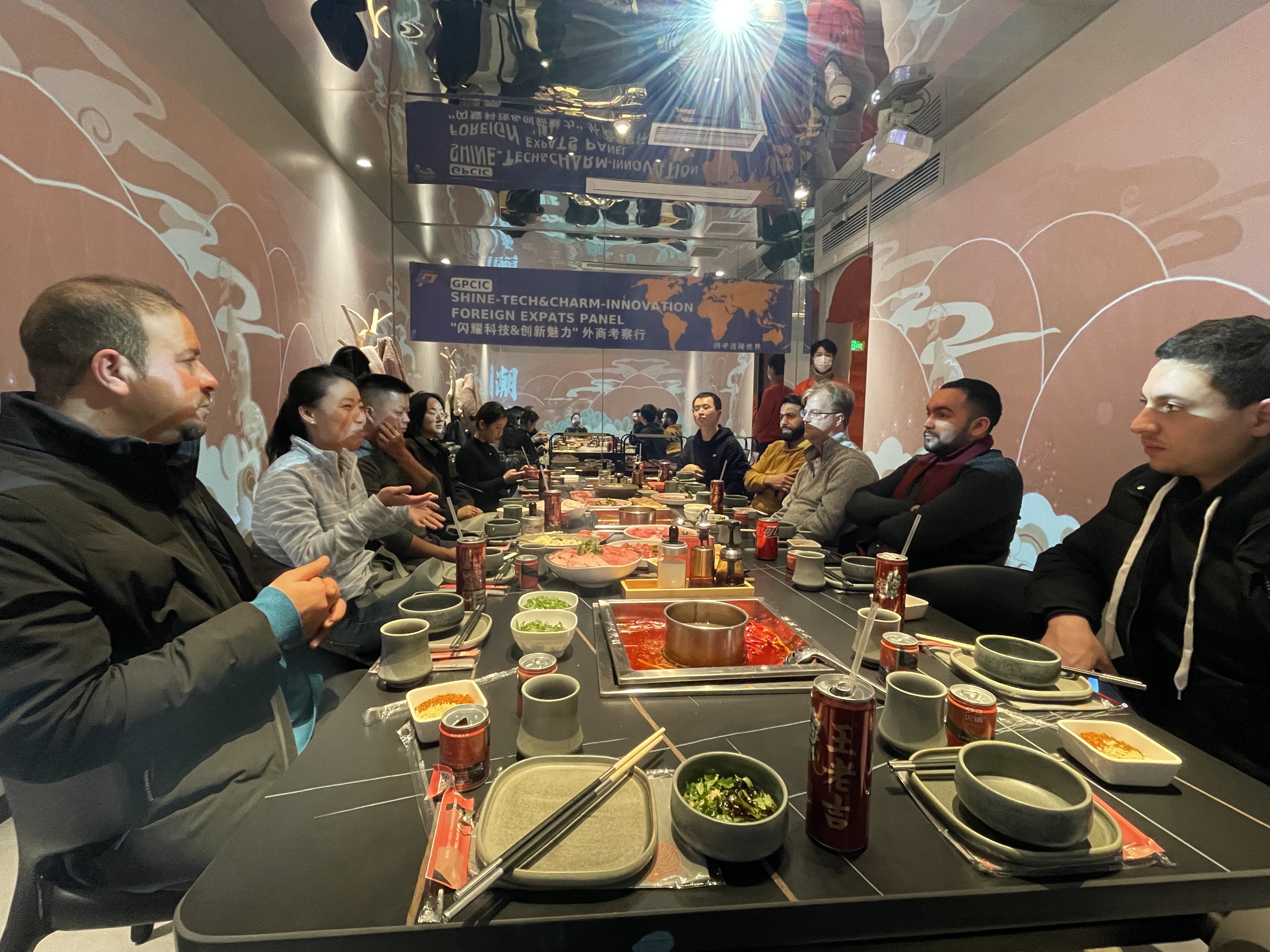 Ms. Lisa, general manager of Greater Philadelphia (China) Investment Cooperation Organization, and special consultant Chris prepared New Year gifts for everyone who stayed in Chengdu for the Chinese New Year, so that customers can feel the enthusiasm of Chengdu in a foreign country. In 2022, the economic development of both China and Chengdu will enter a new stage. The reform and opening up will continue to deepen, and the foreign trade market access will continue to be relaxed, providing new business opportunities for foreign customers. GPCIC will also continue to provide foreign companies with consulting services. Hold a series of activities such as visiting districts, counties, schools, factories, etc., to lead foreign customers to inspect Chengdu's high-quality business environment, let foreign customers feel the vigorous development of Chengdu, and promote international economic and foreign trade transactions; Hold "Luncheon" series of activities, To further promote the close communication between the start-up foreign-funded enterprises and the platform, bring me new opportunities for internationalization and form new advantages for development.
GPCIC landed in Jingronghui, Chengdu High-tech Zone in 2017. We have a professional consulting service team to help enterprises to land in Chengdu, policy declaration, accurate docking of market resources, business training, etc., to realize the sharing of information resources in Chengdu, and to promote the development and construction of enterprises. If you have any topics you want to know and discuss, you can also contact us at 86-28-86980535.